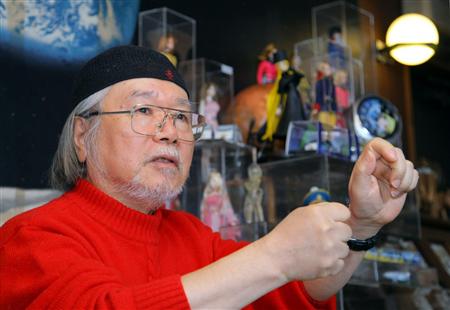 The French government has conferred the Chevalier de l'Ordre des Arts et des Lettres (Knight of the Order of Arts and Letters) decoration on Leiji Matsumoto, the creator of original manga and anime such as Space Pirate Captain Harlock and Galaxy Express 999. The order bestowed on Matsumoto honours those who have made significant contributed to art, literature, and other areas. Matsumoto received the honour at the French embassy in Tokyo on 23 November.
Matsumoto will celebrate his 60th anniversary of becoming a manga creator in 2013. During his acceptance speech, Matsumoto stated that in response to everyone's support, he will continue to produce manga works. He has not only created manga and anime, but also had multiple roles within the industry, including director (Interstella 5555), sound coordinator (Cardcaptor Sakura Movie 2: The Sealed Card), script writer (Be Forever Yamato) and character design (Maeterlinck's Blue Bird).
The Japanese government previously awarded Matsumoto with The Order of the Rising Sun (4th Class Gold Rays with Rosette) in 2010.